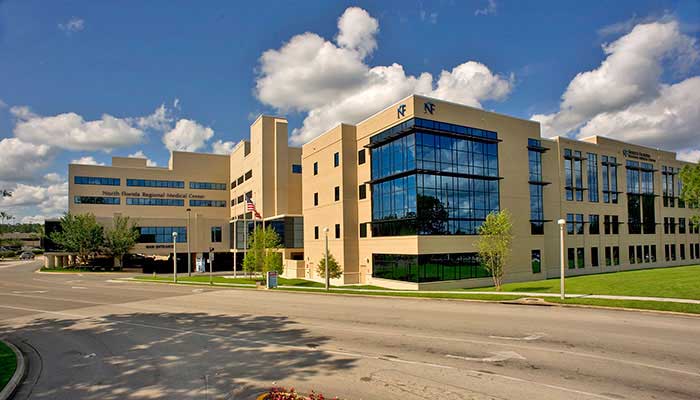 Up to $15,000 sign on bonus! For eligible candidates.
Do you have the career opportunities you want in your current role? We have an exciting opportunity for you to join the nation's largest provider of healthcare services as a Charge Nurse!
HCA Healthcare is dedicated to the growth and development of our colleagues. We will provide you the tools and resources you need to succeed in our organization. We are currently looking for an ambitious Charge Nurse to help us reach our goals. Unlock your potential here!
Employee Benefits include an excellent total compensation package, including competitive salary, excellent benefit package and growth opportunities. We believe in our team and your ability to do excellent work with us. Your benefits include 401k, PTO medical, dental, flex spending, life, disability, tuition reimbursement, student loan repayment, employee discount program, employee stock purchase program and more. We would love to talk to you about this fantastic opportunity.
Job Summary
The Medical/Surgical unit consists of 47 beds located on the 7th floor at North Florida Regional Medical Center. We are proud to serve a diverse patient population consisting of 60% Orthopedic and 40% Medical/Surgical patients. Our specialty focus includes patients undergoing total joint replacement surgery, fractures and fracture repairs, osteomyelitis and minor trauma. We collaborate with nationally recognized orthopedic surgeons specializing in hip, knee, ankle and shoulder surgeries to assist patients achieve their maximum mobility and independence. The medical / surgical patients we care for have a wide variety of medical/surgical diagnoses ranging from minor to complex including, but not limited to: cardiac, respiratory, gastroenterology, renal disease, neuro, endocrine, behavioral health, infectious disease and the general surgery patient. Our multidisciplinary care team works together to coordinate individualized care and optimize patient outcomes through evidence based practice and exceptional care.
The department charge nurse is a registered nurse who is accountable to their nursing manager/director for clinical and operational functioning of the unit. The charge nurse assumes responsibility of managing the units clinical and operational functioning in the absence of their unit manager and/or director.
Qualifications
Current license as a RN

Current certification as a BLS Healthcare Provider

Graduate of an accredited school of professional nursing

1+ Years of experience as a RN in an Acute Care setting required

1+ Years of leadership experience required
Customer service abilities including effective listening skills. Critical thinking skills, decisive judgment and the ability to work with minimal supervision in a fast paced environment. Ability to perform work that requires frequent standing, bending, reaching, squatting, kneeling, moving, lifting of patients and/or equipment up to 50 pounds.
North Florida Regional Medical Center is a 523 bed, full-service medical and surgical acute care center serving North Central Florida for over 49 years. NFRMC offers comprehensive cardiovascular care, oncology, orthopedics, neurosciences, minimally-invasive laparoscopic and robotic surgery, weight loss surgery and treatment, women's health and wound therapy, among other services. NFRMC is fully accredited by the Joint Commission, is certified as a Comprehensive Stroke Center, an Accredited Chest Pain Center by ACC (American College of Cardiology), and is designated as a Blue Distinction Center for Spine Surgery and Bariatric Surgery. NFRMC has also received the highest scores available recognizing their commitment to patient safety and quality of care.
North Florida Regional Medical Center is part of HCA Healthcare which is a leading healthcare provider with over 31.2 million patient encounters a year at locations in 21 states including the UK. We care about our community! HCA Healthcare has been continually named one of Ethisphere's most ethical company's in the world since 2010. In 2018, HCA spent an estimated $3.3 billion in cost for the delivery of charitable care, uninsured discounts, and other uncompensated expenses.

Be a part of an organization that invests in you! We are actively reviewing applications. Highly qualified candidates will be promptly contacted by our hiring managers for interviews. Submit your application and help us raise the bar in patient care.
We are an equal opportunity employer and value diversity at our company. We do not discriminate on the basis of race, religion, color, national origin, gender, sexual orientation, age, marital status, veteran status, or disability status.