Description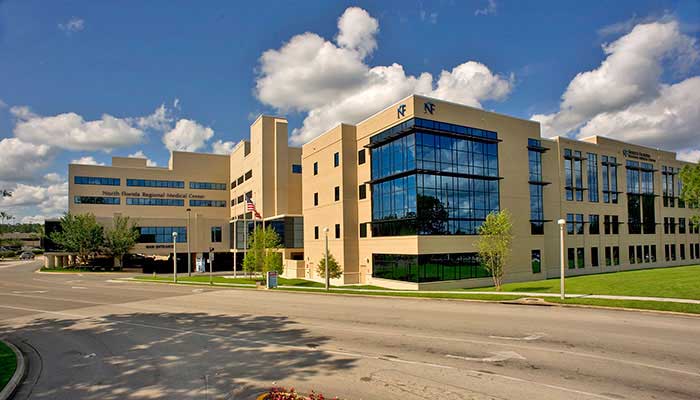 *UP TO 10K IN SIGN ON BONUS FOR ELIGIBLE CANDIDATES*
Do you want to be a part of a family and not just another employee? Are you looking for a work environment where diversity and inclusion thrive? Submit your application today and find out what it truly means to be a part of a team.
Our Medical Surgical Neurology teams are a committed, caring group of colleagues. We have a passion for creating positive patient interactions. If you are dedicated to caring for the well-being of others, this could be your next opportunity. We want your knowledge and expertise!
Employee Benefits include an excellent total compensation package, including competitive salary, excellent benefit package and growth opportunities. We believe in our team and your ability to do excellent work with us. Your benefits include 401k, PTO medical, dental, flex spending, life, disability, tuition reimbursement, employee discount program, employee stock purchase program and student loan repayment. We would love to talk to you about this fantastic opportunity.
Job Summary
North Florida Regional Medical Center's Neuro unit serves a patient population of post-surgical cases, strokes and other neurological disorders. We are a 30 bed, all private room unit. We are excited to announce our recent accomplishment of becoming a certified comprehensive stroke center! We value teamwork, dedication, and collaboration to provide high quality healthcare. We offer a family environment that thrives on teamwork. We have continuous nurse tech support while providing the best care! The team is dedicated to enriching our community through extraordinary healthcare with unmatched dedication and compassion!
Qualifications
Current license as a RN
Current certification as a BLS Healthcare Provider
Graduate of an accredited school of professional nursing
1+ Years of experience as a RN in an Acute Care setting required
Customer service abilities including effective listening skills. Critical thinking skills, decisive judgment and the ability to work with minimal supervision in a fast paced environment. Ability to perform work that requires frequent standing, bending, reaching, squatting, kneeling, moving, lifting of patients and/or equipment up to 50 pounds.
North Florida Regional Medical Center is a 523 -bed, full-service medical and surgical acute care center serving North Central Florida and offering comprehensive cardiovascular care, oncology, orthopedics, neurosciences, minimally-invasive laparoscopic and robotic surgery, weight loss surgery and treatment, senior care, women's health and wound therapy, among other services.
A proven leader, NFRMC is fully accredited, is certified as a Comprehensive Stroke Center and a Quality Top Performer by The Joint Commission, is an accredited Chest Pain Center, is designated as a Blue Distinction (tm) Center for Knee and Hip Replacement, Spine Surgery and Bariatric Surgery, and earned an "A" on the Spring 2020 Leapfrog Hospital Safety Grade survey.
North Florida Regional Medical Center is part of HCA Healthcare which is a leading healthcare provider with over 31.2 million patient encounters a year at locations in 21 states including the UK. We care about our community! HCA Healthcare has been continually named one of Ethisphere's most ethical company's in the world since 2010. In 2018, HCA spent an estimated $3.3 billion in cost for the delivery of charitable care, uninsured discounts, and other uncompensated expenses.
We are an equal opportunity employer and value diversity at our company. We do not discriminate on the basis of race, religion, color, national origin, gender, sexual orientation, age, marital status, veteran status, or disability status.