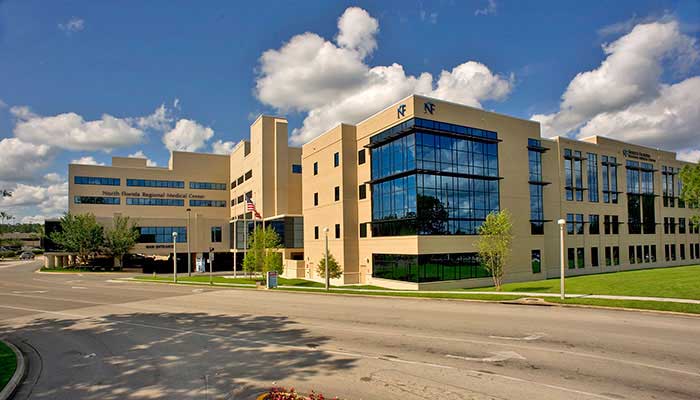 *UP TO $7,500.00 SIGN ON BONUS FOR ELIGIBLE CANDIDATES*
Do you have a passion for healthcare and helping others? Do you enjoy working in a fast-paced, patient-centered environment? Jump-start your career in our Med/Surg Department. Submit your application today!
We are seeking a Medical/Surgical Nurse for our center to ensure that we continue to provide all patients with high quality, efficient care. We are an amazing team that works hard to support each other and are seeking a phenomenal addition like you who feels patient care is as meaningful as we do. We want you to apply now!
Employee Benefits include an excellent total compensation package, including competitive salary, excellent benefit package and growth opportunities. We believe in our team and your ability to do excellent work with us. Your benefits include 401k, PTO medical, dental, flex spending, life, disability, tuition reimbursement, employee discount program, student loan repayment, employee stock purchase program and more. We would love to talk to you about this fantastic opportunity.

Job Summary
North Florida Regional Medical Center's Medical-Surgical team is a fast-paced unit caring for adults of all ages, with a variety of disease processes. From pneumonia, necrotizing fasciitis to monkey bites, you will see it all. No two days will be the same. The Medical-Surgical unit offers a family atmosphere with work/life balance and teamwork at the core of our values. The nursing leaders are dedicated to ensuring extraordinary healthcare is delivered to the patients we serve. The nursing leaders encourage the team to reach their fullest professional potential, while supporting the team member's career goals! The Medical-Surgical team has above a 90% national certification rate and high employee engagement. As a team member, you will have many opportunities to share your voice and guide positive impacts through both facility-level and unit-level shared governance councils.
The Medical-Surgical unit is often the unit selected to pilot new technology and initiatives for the facility, allowing team members the opportunity to learn and master new skills and tools. The team has a belief in being trained for everything and ready for anything. This belief is a cornerstone of the foundational experience that you will receive on the Medical-Surgical team, allowing you to learn, grow, and challenge yourself every day.
Come join the team and our journey to becoming the best Medical-Surgical team in the facility, community, and state. The team is dedicated to enriching our community through extraordinary healthcare with unmatched dedication and compassion!
Qualifications
Current license as a RN
Current certification as a BLS Healthcare Provider
Graduate of an accredited school of professional nursing
1+ Years of experience as a RN in an Acute Care setting required
Customer service abilities including effective listening skills. Critical thinking skills, decisive judgment and the ability to work with minimal supervision in a fast paced environment. Ability to perform work that requires frequent standing, bending, reaching, squatting, kneeling, moving, lifting of patients and/or equipment up to 50 pounds.

North Florida Regional Medical Center is a 523 bed, full-service medical and surgical acute care center serving North Central Florida for over 49 years. NFRMC offers comprehensive cardiovascular care, oncology, orthopedics, neurosciences, minimally-invasive laparoscopic and robotic surgery, weight loss surgery and treatment, women's health and wound therapy, among other services. NFRMC is fully accredited by the Joint Commission, is certified as a Comprehensive Stroke Center, an Accredited Chest Pain Center by ACC (American College of Cardiology), and is designated as a Blue Distinction Center for Spine Surgery and Bariatric Surgery. NFRMC has also received the highest scores available recognizing their commitment to patient safety and quality of care.
North Florida Regional Medical Center is part of HCA Healthcare which is a leading healthcare provider with over 31.2 million patient encounters a year at locations in 21 states including the UK. We care about our community! HCA Healthcare has been continually named one of Ethisphere's most ethical company's in the world since 11 times. HCA spends over $3 billion per year in cost for the delivery of charitable care, uninsured discounts, and other uncompensated expenses.

We are an equal opportunity employer and value diversity at our company. We do not discriminate on the basis of race, religion, color, national origin, gender, sexual orientation, age, marital status, veteran status, or disability status.
401k

Paid Time Off

Medical, dental, flex spending, life, disability benefits

Tuition reimbursement

Employee discount program

Employee stock purchase program

Student loan repayment

EDUCATION REQUIRED AND/OR PREFERRED:

· Associate Degree, Diploma in Nursing, or BSN required

LICENSURE/CERTIFICATION:

· State of Florida RN License required

· BLS – AHA Healthcare Provider

EXPERIENCE REQUIRED OR PREFERRED:

· 1-3 Years Acute care experience preferred

SKILLS, KNOWLEDGE, AND ABILITIES:

· Reads and writes Basic English with the basic skills necessary to transcribe physician's orders

· Knowledge of universal precautions

· Ability to listen, empathize and respond to patient, family, internal and external partners needs

· Basic computer skills

· Basic arrhythmia test recognition – have upon hire or within 30 days of hire with a 90% passing score