Description
SHIFT: Nights (rotating weekends)
SCHEDULE: Full-time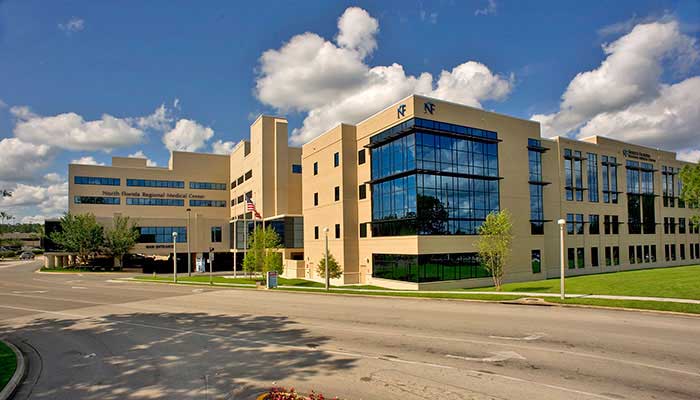 NFRMC is a 510 bed, full-service medical and surgical acute care center serving North Central Florida for over 49 years. NFRMC offers comprehensive cardiovascular care, oncology, orthopedics, neurosciences, minimally-invasive laparoscopic and robotic surgery, weight loss surgery and treatment, women's health and wound therapy, among other services. NFRMC is fully accredited by the Joint Commission, is certified as a Comprehensive Stroke Center, an Accredited Chest Pain Center by ACC (American College of Cardiology), and is designated as a Blue Distinction Center for Spine Surgery and Bariatric Surgery. NFRMC has also received the highest scores available recognizing their commitment to patient safety and quality of care.
You are worth more than a paycheck. Our Benefits Raise the Bar:
401(k) with an employer match up to 9%
Employee Stock Purchase Plan
Tuition Reimbursement
Paid Family Leave
Medical Plan Options, Dental & Vision
And much more!
Position Description:
Working under the supervision of a nurse, the PCT performs various patient care activities necessary in caring for the personal needs and comfort of patients.
Gives catheter care.
Takes and records vital signs accurately within the shift.
Keep correct intake and output
Rounds every hour to anticipate patient needs.
Obtains and labels specimens accurately.
Alters patient's position Q2 or as assigned.
Applies binders, restraints, ice bags, K-pads as delegated by the RN.
Answers call lights immediately.
Assists with toileting needs.
Assists patient in/out of beds, chairs or wheelchairs.
Gives accurate report of care provided and patients' response to RN Team Leader.
Assists with preventative measures for compromised skin integrity.
Keeps room orderly for sage patient environment.
Assists with Post Mortem Care.
Ensures each patient's general hygiene needs are met daily.
Immediately disposes of bio-medical and hazardous waste in labeled bio-medical/bio-hazardous waste container.
Documents specific patient valuables on designated form when received and immediately contacts security.
Performs dressing changes as directed by RN.
Collects and Labels specimens for diagnostic testing.
Performs bedside blood glucose monitoring.
Qualifications
Position Requirements:
Education Required:
High School graduate or GED preferred.
Experience Required:
Enrolled in nursing school or 6 months patient care experience in at least one of the following areas: CNA, EMT, PCA, Paramedic, nursing home, hospital, or equivalent.
Completion of an approved CNA program with direct patient care experience and/or 6 months experience at North Florida Regional may be substituted for the above experience requirement.
Skills, Knowledge, and Abilities:
Demonstrated skills in organization, verbal and written communications, customer service, math, analysis, reading, following instruction, basic computer usage. Medical terminology.
Licensure/Certification:
Current FL Certified Nursing Assistant license required.
BLS through American Heart Association Required
An EEO/AA Employer M/F/V/D. Tobacco Free Campus
Notice
Our Company's recruiters are here to help unlock the next possibility within your career and we take your candidate experience very seriously. During the recruitment process, no recruiter or employee will request financial or personal information (Social Security Number, credit card or bank information, etc.) from you via email. The recruiters will not email you from a public webmail client like Gmail or Yahoo Mail. If you feel suspicious of a job posting or job-related email, let us know by clicking here.
For questions about your job application or this site please contact HCAhrAnswers at 1-844-422-5627 option 1.