Description
SHIFT: Days (rotating weekends)
SCHEDULE: Full-time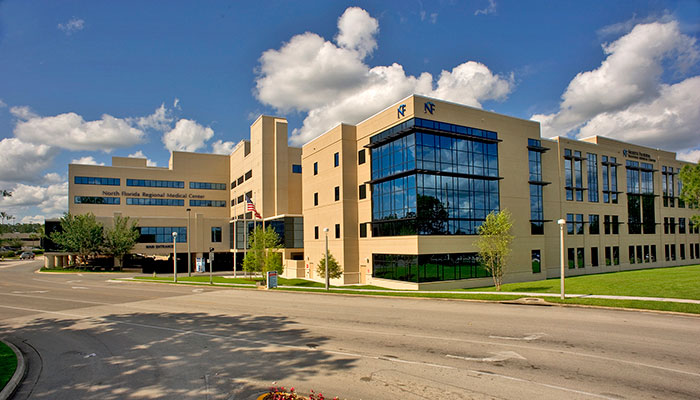 North Florida Regional Healthcare is an organization centered around the community hospitals in Gainesville, Florida -- North Florida Regional Medical Center (NFRMC). NFRMC is a 432-bed, full-service medical and surgical acute care center serving North Central Florida and offering comprehensive cardiovascular care, oncology, orthopedics, neurosciences, minimally-invasive laparoscopic and robotic surgery, weight loss surgery and treatment, women's health and wound therapy, among other services.
You are worth more than a paycheck. Our Benefits Raise the Bar:
401(k) with an employer match up to 9%
Employee Stock Purchase Plan
Student Loan Assistance
Tuition Reimbursement
Paid Family Leave
Medical Plan Options, Dental & Vision
And much more!
Position Summary:
Under general direction, administers the general accounting and patient business services, including third-party reimbursement, financial and statistical reporting functions of the hospital, in accordance with established policies and accounting procedures.
Qualifications
Position Requirements:
EDUCATION:
EXPERIENCE:
SKILLS, KNOWLEDGE, AND ABILITIES:
Demonstrated abilities in achieving results, communications and customer service. Demonstrated success and abilities in communication and customer service. Demonstrated knowledge of Excel and Word.
LICENSURE/CERTIFICATION:
An EEO/AA Employer M/F/V/D. Tobacco Free Campus
Notice
Our Company's recruiters are here to help unlock the next possibility within your career and we take your candidate experience very seriously. During the recruitment process, no recruiter or employee will request financial or personal information (Social Security Number, credit card or bank information, etc.) from you via email. The recruiters will not email you from a public webmail client like Gmail or Yahoo Mail. If you feel suspicious of a job posting or job-related email, let us know by clicking here.
For questions about your job application or this site please contact HCAhrAnswers at 1-844-422-5627 option 1.