Description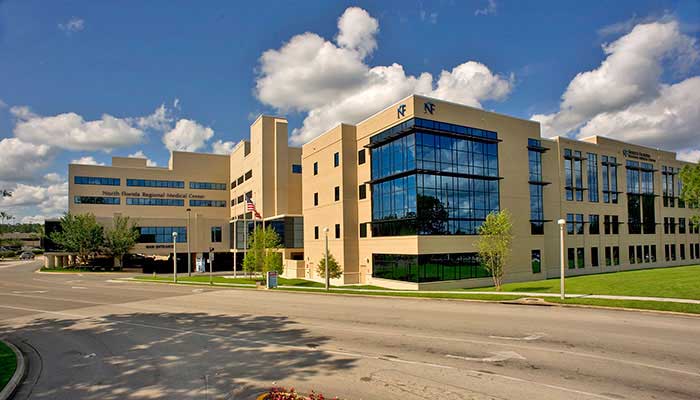 HCA Florida North Florida Hospital is a 510 bed, full-service medical and surgical acute care center serving North Central Florida for over 49 years. HCA Florida North Florida Hospital offers comprehensive cardiovascular care, oncology, orthopedics, neurosciences, minimally-invasive laparoscopic and robotic surgery, weight loss surgery and treatment, women's health and wound therapy, among other services. HCA Florida North Florida Hospital is fully accredited by the Joint Commission, is certified as a Comprehensive Stroke Center, an Accredited Chest Pain Center by ACC (American College of Cardiology), and is designated as a Blue Distinction Center for Spine Surgery and Bariatric Surgery. HCA Florida North Florida Hospital has also received the highest scores available recognizing their commitment to patient safety and quality of care.
You are worth more than a paycheck. Our Benefits Raise the Bar:
401(k) with an employer match up to 9%
Employee Stock Purchase Plan
Student Loan Assistance
Tuition Reimbursement
Paid Family Leave
Medical Plan Options, Dental & Vision
And much more!
Position Description:
The Anesthesia Technician provides technical assistance for anesthesia procedures under the direct supervision of the attending anesthesiologist. Prepares drugs and solutions, prepares the anesthetizing locations, maintains clean, well stocked and organized anesthetizing areas and performs related service duties.
Maintains normal body temperature intra-operatively.

Utilizes K-pad and hyperthermia as ordered by physician.

Applies stockinet to cover head and extremities.

Elevates temperature of operating suite.

Warms irrigating solutions prior to use.

Ensures availability of blood warmer.

Applies rectal thermometer probe or skin temps to monitor patient.

Ensures availability of age appropriate supplies and equipment intra-operatively.

Applies electro surgery grounding pad specific to patient's size and/or body contours.

Utilizes protective padding specific to patient's skin integrity status and position for surgery.

Maintains anesthetized patient's proper body alignment as determined by procedure.

Checks working ability of equipment.

Follows aseptic technique.

Sets up anesthesia carts.

Sets up rooms for anesthesia procedures.

Assists anesthesia staff with procedures.

Performs inventory checks on carts and machine.

Maintains anesthesia drug inventory (gas agents).

Performs interim/terminal cleaning of anesthesia equipment.

Performs interim/terminal cleaning of anesthesia equipment.

Assists with opening surgical supplies.

Assists with room turnover.

Maintains inventory of anesthesia supplies in Main OR, Women's Center OR, and LDRPs.

Effectively and efficiently manages time/material resources.

Communicates with the health care team, patient, significant others, physicians, and other disciplines as appropriate to facilitate prompt responses to alterations in patient status.

Supports and participates in evaluating unit goals.

Gives clear, concise report to registered nurse.

Communicates with Shift Supervisor/Charge Nurse regarding staff activities/significant unit management situations.

Practices within the unit's stated standards of care and standards of practice.

Complying with NFRMC Policies and Procedures, OSHA standards Universal Precautions, and Infection Control Guidelines.

Demonstrates clinical expertise in assisting with the nursing by assisting anesthesia team in direct patient care duties/utilizing sterile technique and setting up procedure equipment quickly and accurately.

Administers medications and therapies in accordance with physician order and hospital policy 100% of the time.

Assists in the administration of blood products.

Assist with starting IV lines, arterial lines, assisting with central line placement and difficult intubations under the direct supervision of the anesthesia provider. Performing wave testing as needed.
Position Requirements:
Education:
Completion of an accredited LPN program or EMT/Paramedic degree.
Experience:
1 Year of related experience.
Skills:
Demonstrated communications and customer service skills, success in organizing work, computer skills, and ability to multi-task.
Licensure/Certification:
State of Florida LPN License or State of Florida EMT-P Certification preferred
BLS through American Heart Association.
An EEO/AA Employer M/F/V/D. Tobacco Free Campus